A Custom Restomod, is the restoration of any motor vehicle where during the restoration process, it is fully intended that the vehicle will be "Customised" to include some, or many, "Modifications". Perhaps the term "Custom Restomod" can be considered an "on-trend" term, that sits somewhere between a purist Classic Car restoration, and a Custom Car build.

In reality, purist Classic Car restoration projects where a vehicle is returned to its original specification are quite rare. These are generally for those enthusiasts who are more interested in preserving history and showing their vehicle, than regularly driving it.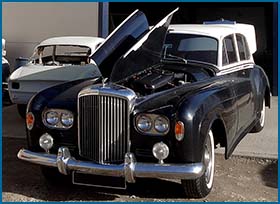 In contrast, the majority of Classic Car enthusiasts want to drive their car regularly, so during the restoration process will take the opportunity to upgrade some components. Usually these are subtle upgrades that won't have a significant change the aesthetic of the vehicle but will make it more usable and safer e.g. converting the engine to use unleaded petrol, upgrading to disc brakes, installing seatbelts, etc.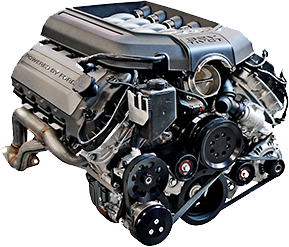 Of course, there are others who simply appreciate the aesthetic beauty of the exterior of their vehicle, but underneath will upgrade or modify as much as possible. Undoubtedly, these vehicles will benefit greatly from such work e.g. better performance, better reliability, etc.

At Trickett Autoworks, we don't make any judgement between a purist Classic Car restoration and a "Restomod". We are very aware that restoring any vehicle is a difficult and expensive commitment, and believe that all car enthusiast can unite around one fact… that a restored vehicle in any guise, is far better than a scrapped one!

If you are interested in having a vehicle restored, please give us call.