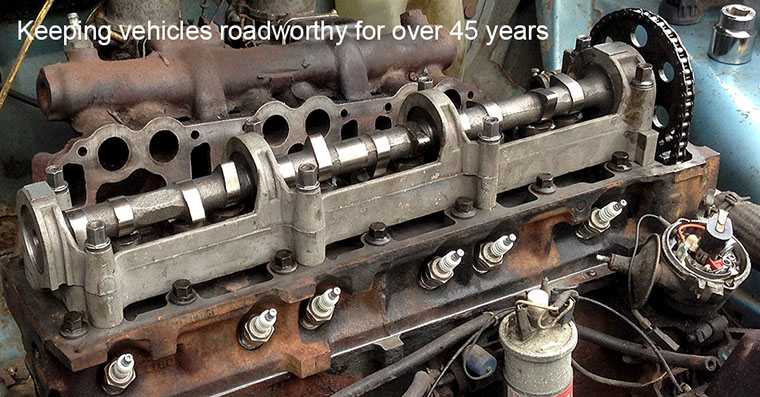 Classic, Vintage, or Modern cars, Sports cars, 4x4 Off-Road Vehicles, Commercial Vans, Camper Vans, etc.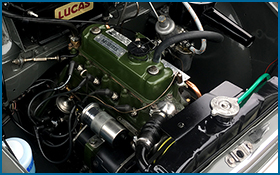 Due to the nature of our work, we truly need our mechanics to have a wide variety of skills and experience. On any given day they could be working on a rare Vintage or Classic Car that arrived in bits and with no manual to identify the parts; or a modern high performance Sports Car with so much electronic wiring and gadgetry, that just fixing a headlamp washer problem can be likened to cracking the Enigma code.

There is no place here for a Technician who can only repair a car by bolting on "new parts", as we need staff with the ability to fix components that are irreplaceable. Also, whilst we do have the modern diagnostic wizardry that you can simply plug in for diagnostic analysis, these technologies are just helpful aids, as they cannot see, hear, smell, touch, or "think," so they are no substitute for good "old school" knowledge and experience.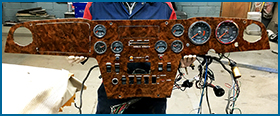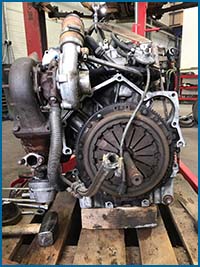 Obviously, not every job requires this level of ability, but even if you just want us to do an annual Service to your everyday family car, it must be comforting to know that the work done here is always undertaken by a true Mechanic.

What mechanical work can we do for you?

Pretty much all mechanical repairs, including engine and gearbox strip-downs and rebuilds. Our mechanic will ensure that your motor vehicle is fully functional, roadworthy, reliable and safe. This includes Fault Diagnostics - Tuning - Brakes - Clutches - Gearboxes - Cambelts - Suspension - Carburettor Tuning and Cleaning, Wheel Alignment, Electrical Systems, etc.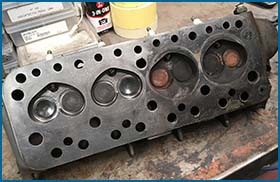 In fact, any mechanical work that will help improve the performance and reliability of your vehicle and help to reduce emissions.
Note: -

Unlike many garages and car dealerships, where possible our Mechanics will actually fix parts, and not just resort to ordering new ones.