What do we mean by "Upgrade" and "Rejuvenate"?
Upgrades: -

As the title implies, this is any work on a vehicle that you the customer, consider to be an improvement. The improvements can be functional, cosmetic, or simply provide a more pleasant driving experience.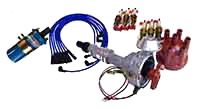 Upgrades can be of real value to both private and commercial vehicles, and our workshops can facilitate most standard sized Vans, Campervans, and Motorhomes (if you have a particularly large vehicles, please let us know the dimensions and we will check to see if our facilities can accomodate them).
An example of a "functional" upgrade could be installing front fog lights, that were an optional extra that you did no choose when you purchased your vehicle but now regret that decision. Fog lights have a true function, as they make driving much easier and safer in adverse weather conditions.
An example of a "driving experience" upgrade could be having additional sound Insulation fitted to your commercial van. This could make those long and tiresome journeys, considerably less unpleasant.
Whilst the term "Upgrade" is very vague, in this new website we are now trying to ensure that people know that we can do this type of work, and if there is something about your vehicle that is not quite right for your needs, we may be able to rectify the issue for you with an upgrade. This may be significantly less expensive, and a lot less hassle, than changing your vehicle.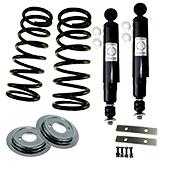 In reality, Trickett Autoworks has been "Upgrading" cars for over 45 years. Our Classic Car customers who want to drive their vehicles regularly, often have seat belts installed, the engine modified to use unleaded petrol, upgrades to the brakes, cooling system, ignition system, sound insulation, radio, etc. And as for our customers with modern vehicles, we get requests for all sorts of bespoke upgrades, especially for Commercial Vehicles, Campervans and 4x4 off-road vehicles, that are often adapted to facilitate special equipment.
A core feature of our business, and what we are best known for, is vehicle fabrication and welding. However, less than 50% of our staff are specialist welders, our other staff consist of very experienced mechanics, panel beaters and spray painting specialists. We are so much more than a "one trick pony," and maybe the true tale we are about to recount, has woken us up to the fact that we need to let people know of all of the work that we do, and that we do well.
The Tale: -
Someone who we know, recently changed their car and mentioned three reasons why i.e. that it made a strange mechanical rattling noise; that there was some minor cosmetic damage to a wing; and the radio was not working. Because they now found these niggles irritating, they traded in the car and bought a newer and slightly lower mileage car. However, it was exactly the same make and model and cost an additional £11,000.
This may have been a good decision but to us, it appeared to be a strange decision, as they had not sought any professional advice and/or, had a quote for fix her original car. We would estimate that the maximum cost of rectifying these three issues would be £3,500 but in reality, would have probably cost considerably less. Whichever way we look at it, the very few additional features in the newer model, have cost at least £7,500.
Then it occurred to us, that perhaps this person did not feel comfortable about asking for help and advice; may not of known where to go for good advice and to get a quote; or that they may have known where to go, but for whatever reason, would not trust an independent garage or Main Dealer.

So, at Trickett Autoworks we now invite anybody to come here and talk to us about their motoring issues, where we will do our very best to make you feel welcome and comfortable, and we can assure you, that we will always be honest and trustworthy. We will assess what work and/or upgrades that your vehicle needs to meet your specific requirements and if appropriate, offer you a competitive quote to do the work. There will be no pressure whatsoever for you to have the work done… who knows, we may end up with some work and a customer for life, and you may end with £7,500 or more left in your bank account.
Please Note: we are not short of work (and cannot actually remember the last time we were). We just feel that more people should be made aware of what we do, especially now where we all starting to realise that discarding perfectly good cars, is environmentally unsustainable.
With regard to the environment, we do not believe that buying an "electric powered car" is good for the environment, and it won't be for at least for another 30 to 50 years (if you would like know why we have formed this opinion then please "CLICK HERE").
Rejuvenation: -

Rejuvenation is essentially, restoration, maintenance, and upgrading work but specifically focused on those who currently own a more modern vehicle that is showing the signs of age, but who do not want to buy a new vehicle. This could be due to an emotional attachment to a vehicle; purely for economic reasons; or for the ever increasing number of people who are just concerned about the environmental impact of buying a new car.
Whatever the reason for wanting to keep a vehicle for an extended period of time, most people don't want their vehicle to be unreliable, uncomfortable, or visually embarrassing. Rejuvenation is therefore our descriptive term for any remedial work, maintenance work, or upgrade, that improves the effective lifespan of a vehicle. Unlike Classic Car restoration, the focus is more to do with being practical, functional and pragmatic, than having any particular love for motor vehicles.
---
From here onwards, all the information may only be of interest to those who have a "modern car," and would like to keep it reliable, fully functional, comfortable, and looking presentable, for many years to come.
---
IMPORTANT: The articles below have been written by our website designer, on behalf of Trickett Autoworks. Whilst he has a wealth of past experiences to draw upon, he does not claim to be an "expert" on any particular subject. Where possible, he will have read articles written by several relevant "experts," many of which hold totally opposing views. Therefore, any opinion is based on an unbiased judgement, of which particular piece of research is most likely to be correct.
Motor vehicles, the environment, and Rejuvenation: -

Here at Trickett Autoworks, we will support your efforts in every way that we can. To start things off here is some practical advice. If you allow your vehicles chassis, underbody, or bodywork, to get into a poor state, it may soon become very expensive to "Rejuvenate". If you do not ensure that the mechanical components are maintained properly and are all working efficiently, this too may be a very expensive to remedy but perhaps more importantly to you, inefficiency will negate your efforts to protect the environment i.e. the vehicle will produce far more pollution than necessary.
Our Classic Car experience has clearly demonstrated that nothing is impossible to fix, however the remedy may for the average income household, be cost prohibitive. If you take good care of your vehicle by spending smaller amounts of money regularly, then all should be fine and your modern car or van will give you many years of great service. Also, whilst it may not be your primary reason for keeping a car for a long period, the financial savings can be huge (a very nice bonus).
We can also offer you some very good news for you… the production methods and materials used on most modern vehicles, is far superior than their older predecessors. So much so, that keeping your vehicle rust free and reliable for many years, should be relatively easy task. Over the next few weeks and months, this new website will become an information portal for those who want to keep their car for extended periods of time. We aim to use our extensive knowledge of caring for motor vehicles, to produce a variety of useful articles and videos… so please watch this space.
Realistically, how long could a car last?
Currently in the UK, the average lifespan of a car is 13 years.
However, if we use annual mileage as a guideline, we now only average around 7000 miles per year and almost any vehicle could manage 150,000 easily. So, 21 years should be a breeze!
In fact, cars are built to such a high standard now, that 200,000 miles is a very realistic target – 28 years.
Obviously, there will be individual components that will need to be renewed, maintenance to be done etc, and this will have a cost… but here is a bit of simple maths: -
A small new car obtained through a payment scheme e.g. PCP, will on average cost £299 per month.
Over 28 years, that would cost £100,464! So, if you were to budget 1/3 of this money for maintenance, you will still have saved £66,976!
However, getting back to the environment… you will not have created a demand for up to 9 brand new cars.
Currently, about 2,500,000 cars are sold in the UK each year, so if collectively we make long-term car ownership normal and socially the responsibly and cool thing to do, two things will happen: -
Firstly, the environmental impact of motor vehicle ownership will be greatly reduced. Literally mountains of non-recyclable and/or toxic waste, will not be dumped into the environment every year.
Secondly, we will force the car manufacturers to concentrate far more on designing and producing cars that are "truly" better for the environment (hopefully, no more misinformation and scams).
Motor vehicles, the environment, and Rejuvenation: -

Any motorised vehicle (in fact, any product at all), has an environmental impact. It is unrealistic to believe that human-beings are ever going to stop needing an effective means of personal transport, so there will be no mention at all in this website about stopping driving. Instead, we will fully concentrate on practical methods of reducing the impact of our everyday personal transport i.e. our cars and commercial vans.
It is both my opinion and my hope, that if we all simply reduce our impact on the environment with a lot of small changes, then we will collectively do enough to buy more time for the scientists and engineers, to resolve the problems associated with energy production, and energy use. Currently, our best hope is that "Nuclear Fusion" will be the replacement for Fossil Fuels but from what I understand, it could be anywhere between 30 to 50 years before this technology comes to our rescue.
Personally, I have an interest in car "Rejuvenation," as I decided that it was environmentally unjustifiable to change our family car several years ago. Prior to this decision I thoroughly researched the environmental and practical viability of "electric powered" cars but concluded that they are useless. In fact, the research suggests that they may be more damaging to the environment than Petrol or Diesel powered vehicles. (if you want to read further on this research "CLICK HERE").
Please Note: neither myself nor any of my family are "eco-worriers". We are normal everyday people but wherever possible, try not to be too environmentally irresponsible e.g. we only have one family car.
Our one car was bought from new in 2008 and without questioning their wisdom, we accepted the advice from the Government and other so-called "Experts," and bought a Diesel powered car. Great advice that turned out to be!
Anyway, the car (a Vauxhall Vectra 1.9 CDTI) is now 11 years old, and it has done 72,000 miles. I would describe the car as being a bit dull to look at but extremely practical. In fact, contrary to the likes of Jeremy Clarkson and the former Top Gear team, I cannot find any real fault with the car at all. The longest single journey was about 400 miles (towing a camping trailer), and the whole family found this journey to be an easy and comfortable experience.
I will be using my experience of owning this car, to accurately describe the Pro's and Con's, of "keeping a car" (a very typical and relatively modern, family car).
Note: The car was on offer, so the purchase price was just £14,000 (a bargain). We paid part cash and borrowed the rest from a bank (the final payment finished in 2012).
First the Positives: -
Positive No.1).
We considered getting a new car in 2012, on a three year PCP deal for £299 per month. If we had done so and rolled this over with a new car every three years, this would by now have cost us £25,116. That's a lot of money to spend and never actually own a car!
It is also worth mentioning that without a larger deposit than we were prepared to pay, the £299 per month would have not got a us car of the same grouping as the Vectra i.e. the car would have been a downgrade.
Positive No.2).
I have described The Vectra as being a bit dull to look at. If I had spent the £299 per month, not only would the car have been a downgrade, it would have also been dull.
The negatives: -
Overall, the car has been… "well a car". Nothing much more to say really, other than as a practical form of transport it does its job well. Obviously, there have been maintenance costs, MOT costs, a few niggles that have required some attention, and a few parts that have needed fixing or replacing. Obviously, most of these costs would not have been necessary if I had changed the car every 3 years.
The largest individual cost was not the fault of the car itself; it was a misunderstanding and lack of knowledge on my part (although, I am not wholly to blame, the Vauxhall Vectra owner's manual could have been clearer). I will include this aspect of car ownership, as it very relevant to the topic i.e. maintenance.
I always have the car MOT & Serviced annually but not by the Main Dealers, as their fees are outrageously high. Instead I have used a variety of companies but mostly Kwik Fit. Unfortunately, these were all "Standard Service's" and whilst I checked the car Manual for "Scheduled Service" requirements, these did not indicate that the "Water Pump" would need replacing. To cut a long story short, the Water Pump failed; this made the Cam Belt snap; and a lot of damage was then done to the engine... this cost £2000 to repair.
Note: with the benefit of "hindsight" this repair was easily avoidable and how to avoid such an expensive mistake, will be covered within the following articles. In fact, this type of advice, is exactly what this section of the website is all about. However, I will include this £2000 in the expense list of "Keeping a car".
Negative No.1).
Lack of experience can lead to making expensive mistakes. Cost: £2000.
Note: If you don't use qualified and experienced "Mechanics" to Service your car, this can be a very expensive mistake. Many companies that offer to do "Servicing" and "Maintenance" work (including some Main Dealers), use "Technicians" rather than "Mechanics".
An experienced Mechanic would have known that the Water Pump on my car was due for replacement and let me know. Had I been advised, it would have only cost around £400 to replace. The Technicians that had been Servicing my car did not have the training and/or experience, to offer such advice.
Hindsight: I will be using "Mechanics" and not "Technicians" for all Servicing and Maintenance work in the future!
Negative No.2).
After about six years, the paintwork on my car was looking a bit shabby and embarrassing. Nothing too bad but the usual stone chips, car park dinks, and a larger scratch from someone who never owned up to hitting my car. Also, thanks to a Pidgeon that must have eaten something bad before pooing on my roof, a small area of the paint was missing too (the poo burnt through to the primer coat).
After a bit of research (mostly on YouTube), I decided to "detail" the car (detailing is cleaning and polishing your vehicle with a variety of automotive products (and using a mechanical buffer).
The products and buffer cost £200, and It took me about 17 hours of work to complete the car. Not cheap or quick but wow, most of the scratches were gone; the paintwork gleamed; and both myself and my family, were impressed with the immense difference.
Note: As most people will not have the inclination to do this type work, I will add the cost of a professional detailer to the expense list at the end: £500.
For £60.00 I also had the roof covered with a Vinyl Wrap covering. This was less expensive than the quote for the roof to be resprayed; it looked better than a respray would have done; and the roof is now Pidgeon Poo proof.
Being a bit extravagant, I also bought some new alloy wheels and new tyres (the tyres needed replacing anyway). This cost £750.
Total cost to "Rejuvenate" the look of the car: £1310.
Negative No.3).
The alternator failed: The Main Dealer quoted over £600 but I contacted a local Alternator specialist and they fitted a higher specification re-furbished unit for £210 (it has already lasted longer than the original unit).
Negative No.4).
Although there was no effect on the cars performance, some parts of the Exhaust Gas Recirculation system on the car were broken, and I had these fixed Cost: £400.
Negative No.5).
I believe that some PCP deals include servicing, so I will include the Service costs for the last 11 years. Total Cost: £1, 760.
Negative No.6).
Cars under 3 years old do not require an MOT, so I will add 8 years of MOT's: £320.
Note: the car has always past the MOT with nothing more than advisories e.g. a slightly cracked number plate, tyres, brake pads, drop links.
Negative No.7).
Maintenance: replacement tyres, brake pads, drop links. Cost: £680.
Negative No.8).
I don't mind cleaning and polishing my car a few times a year, but I know that some people will not like this job (I still have the machine buffer which helps). Anyway, it is essential to keep your paintwork in good condition, as this helps to keep the dreaded rust away. So, I'll add the cost of having this done to the total too: £300.
That's it, it may seem a lot but remember this is list of negatives covers 11 year of ownership.
Total Cost: £7160.
However, before I finish the total, I accept that I inspect my car regularly and occasionally I have remedied a few other minor niggles myself. For most car owners, this may not realistic, so I will add a further £1000 to the final total. This should easily cover the cost of getting a mechanic to inspect a car regularly and sort out any similar minor issues.
Final Costs: £8160.
Note: This equates to £742 a year (although be warned, that a £2000 bill had to be paid in one hit).
So, what is the car like after the first 11 years?
I would describe the car as being OK. I have looked under the car and it is totally rust free; the bodywork is rust free; and whilst there are a few more little dinks and scratches, overall the car looks very acceptable. In fact, I regularly look at my car and compare it the surrounding vehicles in a car park, and it just blends in as being a very average car. What will surprise some people reading this, is that it does not look dated. Probably because the aerodynamic and safety requirement that determine much of the design of modern cars, make them all look the exactly the same i.e. they are all pretty dull.
One thing that did surprise me, is that when I had the EGR work done (No.4 on the list), I was loaned a brand new Fiat 500 Courtesy Car for the day. These appear to be a popular and "Cool" little car but I cannot understand why, as compared to my car the road noise was awful; when I turned on the "infotainment system" to drown out the road noise, the sound quality was so bad that I had to turn it off; the car's engine was totally gutless; and the "Stop Start" engine system drove me nuts (especially as I had previously researched these systems and know that they are of no benefit whatsoever to the environment). I was so happy to get my own car back, that even if I had been given the choice between keeping my old car, or keeping this brand new car… I would have kept the Vectra.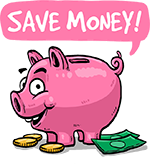 Summary: -
The cost of having new cars for the past eight years, would have been £28,704.
The cost of keeping my own car for the past eight years £8160.
Economic Loss/Gain: I'm up to the tune of £20,544.
Environmental Gain: 3 new cars have not been manufactured.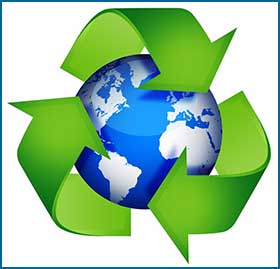 I am not clever enough to work out all of the complex environmental impact pro's and con's, but I do know that the environmental impact of manufacturing a car (including all the processes necessary to extract and process the raw materials), is very considerable.
Also, my car has still not been scrapped. The metal may have been recycled (maybe), but all the plastics, rubber, foams; vinyl's, etc. would probably have ended up as landfill waste (it may have even been shipped to a third-world country and illegally dumped).
What is the hardest thing about keeping a vehicle for a long time?
Personally, I think that this is getting you head around spending more on a repair, than the total "monetary value" of the vehicle e.g. if I ever decide to respray the bodywork, this could cost 5 or 6 times the "monetary value" of the car. Whilst in theory I have easily saved enough money to have the car resprayed (several times over), it will be no surprise to anybody that these savings were spent on other things.
To bring my head back into the real world, I simply need to remind myself that the "monetary value" of the vehicle is irrelevant for three reasons: -
1) The environment has a far higher value.
2) The money I have not spent on a new car, was spent on things that were of a much higher value too e.g. holidays for the family, music lessons for our daughter, etc.
3) That a "family car" is just a mode of transport to take you and your family somewhere safely; and to get you back home safely. It is always what you do when you get out of the vehicle, that is of any real importance.
So, is owning an older car difficult: NO... NOT AT ALL!
---
PS: If I really want a bit of fun just driving around, I get on my Triumph motorcycle. This vehicle looks fantastic, feels great, sounds amazing, is very exciting to ride, and is really "Cool". When riding it, both myself and my daughter smile (my wife, well not so much).
By owning a motorcycle with a very powerful "petrol engine," some people may think that I am undermining my environmental credibility ("eco-warriors" may think that I have totally lost the plot altogether), but I totally disagree. Protecting the environment is not simply about "NOT" buying products at all, it's about buying "LESS" products and where possible, choosing products that will last a very long time.
I am already the third custodian of this 12 year old Triumph motorcycle, and I hope to keep it for at least another 10 years. By taking very good care of it, hopefully there will be many more custodians… and it will make them "smile" too.